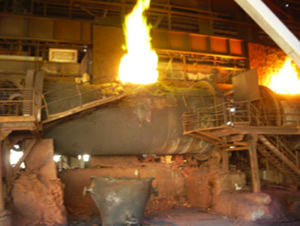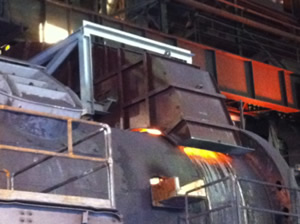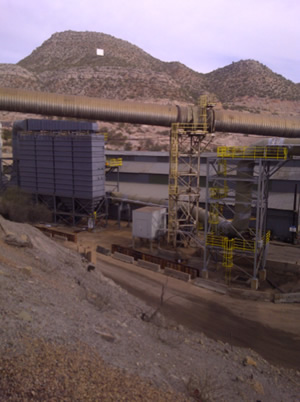 Anode Furnace Off-Gas System
Client: ASARCO

Location: Hayden, Arizona
Engineering, Design and Construction Management of a new Anode furnace off-gas system.
Design Includes:
Installation of exhaust port on furnace shell.
Pneumatic operated mouth cover.
Refractory lined primary off gas hood.
Retrofit existing building to accept refractory ductwork
Spray cooling system
115,000 scfm baghouse with 700 HP fan and motor
Arc flash resistant starter, PLC controls and instrumentation.
Project History
Conceptual Engineering
Detail Engineering
Construction and start up
CAPEX: $9.3 M
Benefits realized:
Control of visible emissions from Anode furnace.
Reduction of heat released to Anode furnace building
Improved control and decreased reduction cycle time.
Estimated 25-30% reduction in Natural Gas usage.
Improved housekeeping and work environment
Project Outcome
Project completed in 10 months after receipt of order. (ARO)
Actual Cost controlled within 10% of preliminary budget.
0 Reported accidents or incidents.
Project installed with no interruption to operations.
Commissioning and start up period of 2 weeks.